Thanks to my cousin Moira From For the Lover of Books for tagging me. I'd also like to thank Moira for inspiring me to start this blog. She has an amazing blog so you really should check it out. Here are Moira's answers to the tag.  You should also check out Book Princess Reviews' original tag as she was the creator of this tag.  
MUSHU FROM MULAN/OLAF + SVEN FROM FROZEN
THE COMIC RELIEF – NAME YOUR FAVORITE HILARIOUS CHARACTER OR YOUR FAVORITE COMEDY/FUNNY BOOK
I have to say that Percy Jackson from the Percy Jackson series by Rick Riordan is undoubtedly one of the funniest characters to read about. I often find myself picking up one his books if I am looking for something to cheer me up and if I had to choose the most hilarious side character it would be Leo Valdez.
THE SEVEN DWARFS FROM SNOW WHITE
FAVORITE GROUP/ENSEMBLE
My favorite group is definitely team Flash from the CW's The Flash. They have a great team dynamic, they have the ability to make you laugh and cry at the same time and everything gets even more epic when you throw superpowers into the mix.
PASCAL FROM TANGLED
THE LOYAL CHEERLEADER CHAMELEON (NOT A FROG, FLYNN RIDER) – NAME A BOOK THAT STARTED OUT ONE WAY BUT CHANGED FOR YOU
I started out loving the Mortal Instruments City of bones but the ending ruined what would of otherwise been a spectacular book.
MEEKO FROM POCAHONTAS
POCAHONTAS'S SLY AND SNEAKY RACCOON FRIEND – NAME A PLOT TWIST THAT YOU DID NOT SEE COMING
The end of the Maze Runner series fell a little flat for me. The ending was unexpected but in a disappointing way.
RAJAH FROM ALADDIN / FLOUNDER FROM THE LITTLE MERMAID
GENTLE WITH THEIR PRINCESS BUT PROTECTIVE WITH EVERYONE ELSE – NAME YOUR FAVORITE BEST FRIEND IN A NOVEL
I have to hand it too Samwise Gamgee for never giving up on Frodo. Frodo gave Sam a lot of trouble and made it extremely easy for him to give up but Sam was always at Frodo's side. I have only watched the Lord of the Rings so I'm not sure if Sam shows such determination in the books but I'm sure he did because we all know how "accurate" book to movie adaptations are.
LOUIS FROM THE PRINCESS AND THE FROG / SEBASTIAN FROM THE LITTLE MERMAID / COGSWORTH, LUMIERE, MRS. POTTS, & CHIP FROM BEAUTY AND THE BEAST
THE MUSICAL BUNCH – NAME A NOVEL WHERE MUSIC PLAYED A BIG PART OR MADE YOU WANT TO SING ITS PRAISES
My friends went through a stage where they were all obsessed with If I Stay. I didn't read it because I tend to stay away from sad novels (see what I did there). One day when I was on vacation with my friends and one of them picked up this book and was so determined I read it that she read it to me. I can't say it left too big an impact on me as I can't remember it very well but from what I do remember music was a pretty big aspect of the book.
MAXIMUS FROM TANGLED
THE OBSTACLE IN FLYNN RIDER'S WAY – NAME A CHARACTER THAT FACES A LOT OF OBSTACLES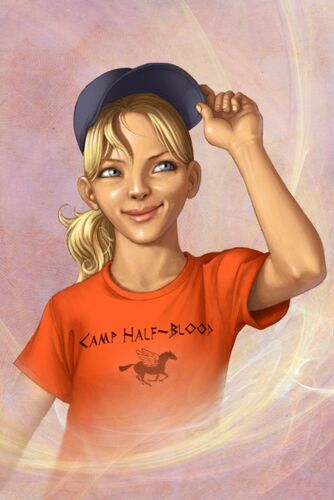 Annabeth Chase from the Percy Jackson series has faced her fair share of obstacles, I mean you would think being a demigod was difficult enough.
HAMISH, HUBERT, & HARRIS FROM BRAVE
FAVORITE FAMILY DYNAMICS IN A NOVEL
I find the Villanueva family from Jane the Virgin to be pretty adorable.
RAY FROM THE PRINCESS AND THE FROG / 3 FAIRIES FROM SLEEPING BEAUTY
THE ADVICE GIVERS – BOOK THAT MOST IMPACTED YOUR LIFE
Harry Potter has impacted my life the most and I feel that the quote I choose for my school year book sums up why- "Happiness can be found even in the darkest of times if one only remembers to turn on the light". Harry Potter is always there to help me through the most difficult of times.
HEI HEI FROM MOANA
NAME A CHARACTER THAT STEALS THE SHOW
Hermione Granger will forever steal the show. Harry and Ron would be nowhere without her.
GUS & JAQ FROM CINDERELLA
OPPOSITES ATTRACT – NAME YOUR FAVORITE OR WORST OPPOSITE ATTRACTS PAIRING
My favorite opposite pair is from the CW's Supergirl. I absolutely love Kara and Mon-el together. They are from rivaled planets and have very different personalities but some how their relationship works.
Thanks for reading and have an amazing day